Decades Of Experience
Our veterinarians, with decades of combined experience, are pleased to provide a broad array of veterinary services — from modern Western medicine, surgery, and dentistry to integrative therapies including Traditional Chinese Medicine, Acupuncture, Chiropractic and Rehabilitation.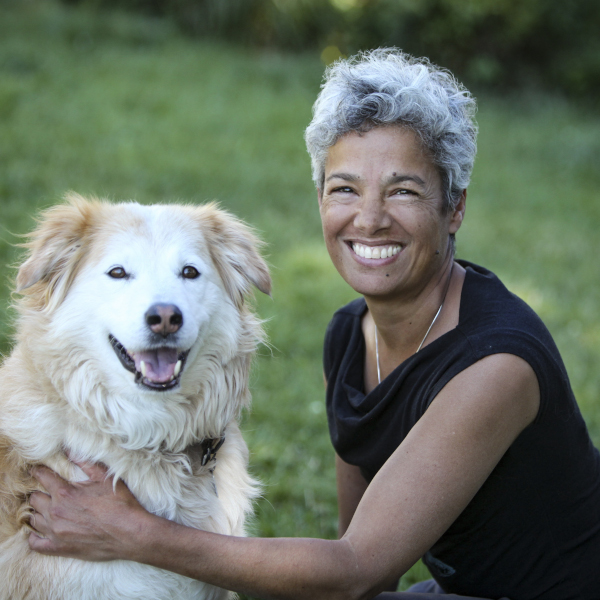 Born in Kingston, Jamaica, and raised in Charlottetown, PEI, Claudia's passion for animals began at an early age with a variety of pets and later horses. As a keen rider, and a lover of all aspects of animal care and management, a career in veterinary medicine became her dream. She attended the newly opened Atlantic Veterinary College in PEI and earned her Doctor of Veterinary Medicine degree in 1992 as part of the third graduating class. She then promptly made her way to the West Coast to work in Courtenay and then Campbell River as a small animal and equine veterinarian.
Claudia moved to Victoria in 2000, and with her friend and colleague, Dr. Allyson Belyea, opened Kindred Spirits Veterinary Hospital in 2001. In 2002 Claudia became certified in Veterinary Acupuncture and in 2007 in Animal Chiropractic. Claudia enjoys the variety inherent in general veterinary practice, and integrating her training in conventional medicine and surgery with alternative treatments to help her patients achieve optimal health and well-being. She feels she is living her dream, working at Kindred Spirits with a team of other dedicated veterinarians and animal care providers, and developing meaningful and lasting relationships with her patients and their people.
In her spare time Claudia can often be found somewhere near the ocean with her animal-loving daughter, Asha, her goofy dog, Goldie, and her tripod Cashew, and sometimes a paddle board! She also enjoys spending time with her extended family, hiking, playing marimba, watching Asha ride horses, and her newest hobby, beekeeping.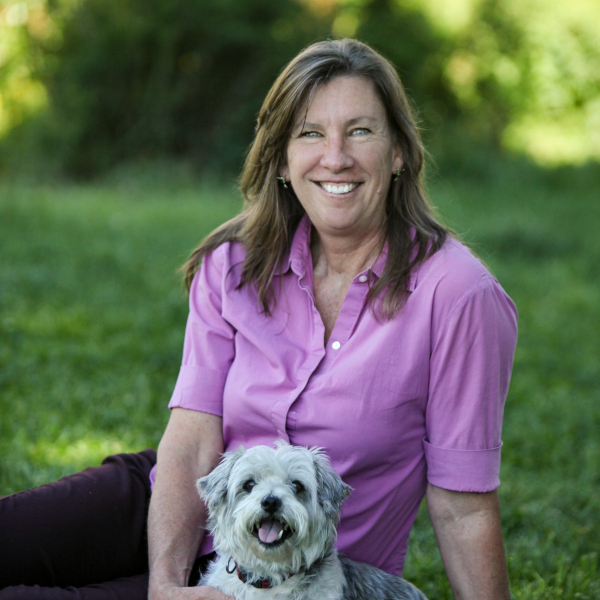 As long as she can remember, when someone asked Kacey what she wanted to be when she grew up, her answer has been "a veterinarian." Now — a few years down the road — Dr. Kacey Stancill has been practicing small animal medicine and surgery for more than twenty years – and her passion for her patients is as strong as ever.
A native of California, Dr. Stancill did her undergraduate work in Colorado and earned her Doctorate of Veterinary Medicine at Colorado State University in 2000. Her practice began straight out of school at a small clinic in remote Southwestern Colorado, in a mixed-animal practice where she cared for dogs, cats, horses, and the occasional llama. After a few years there, she narrowed her focus to dogs and cats, still handling half the on-call and emergency work for a busy practice.
Following the birth of her son, Quinn, in 2005, Dr. Stancill began to look northward, and began the process of immigrating to Canada. She and her family took a circuitous route to the shores of Vancouver Island – by sailboat from Mexico and the Hawaiian Islands – before finding a home on a beautiful little island in BC's Southern Gulfs. Kacey immediately went to work as a full-time associate on Vancouver Island, while she and her family fell in love with this part of the world and officially became Canadian citizens.
In 2017, Kacey took her place as a partner with Dr. Campbell at Kindred Spirits Veterinary Hospital. She has found the clients diverse, interesting, and very welcoming, the animals wonderful and the Kindred staff like family. While no longer the little girl who wanted to be a vet, Kacey has found her home at Kindred Spirits and plans to spend the rest of her career here.