Kindred Spirits Veterinary Hospital
Our Best Care For Your Best Friend
At Kindred Spirits Veterinary Hospital, we are guided and inspired by the power and beauty of the human-animal bond.
What we do
By offering a thoughtful combination of modern Western medicine and integrative medical therapies, the Kindred Spirits team can design a specific treatment plan for each patient with the goal of achieving the best possible health outcomes.
Read More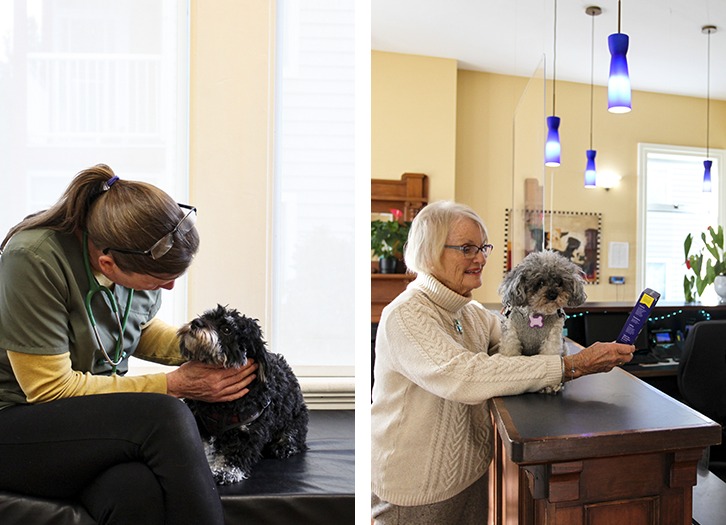 The bond between people and their pets inspires our approach, gives energy, and reminds us daily to honour our patients and their people as we care for them.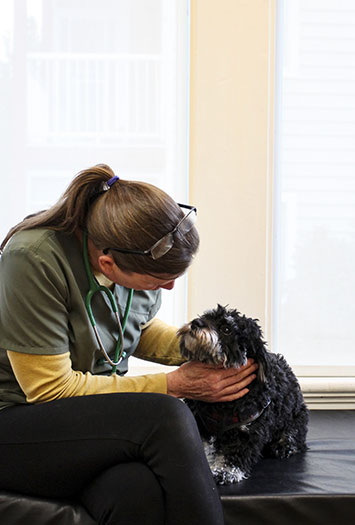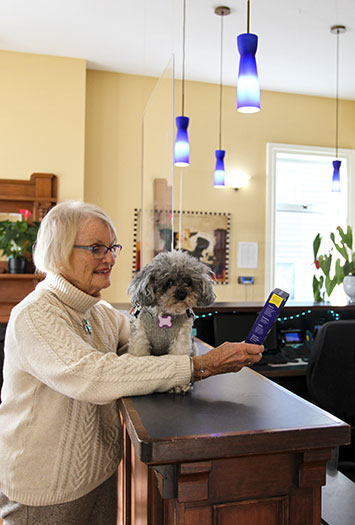 Kindred Spirits
As you enter the door our friendly and caring staff strive to help you and your pets feel at home and at ease. Our hospital — located in a 100+ year-old character house with fireplace, bay windows, and cushioned benches — is a warm, bright and comfortable space.
Our veterinarians, with decades of combined experience, are pleased to provide a broad array of veterinary services — from modern Western medicine, surgery, and dentistry to integrative therapies including acupuncture, chiropractic and nutrition.
The bond between people and their pets inspires our approach, gives energy, and reminds us daily to honour our patients and their people as we care for them.

"Both our cat and dog have been cared for at Kindred Spirits. We've met all 3 veterinarians and have received exceptional, attentive care from all of them. I feel fortunate to have found these wonderful people. Their care is kind gentle and holistic. Our dog loves going there!! The cat - not so much - but then, he's a cat - and anything involving a crate is distressing. However, once he's there he's calm and cooperative, which is a testament to all the animal whisperers at Kindred Spirits. The reception staff are wonderful too. HIGHLY recommend!"

Ruth Mogensen
"My numerous cats and dogs throughout the years have been cared for by Dr. Campbell and team for approximately 20 years! I have always had complete confidence in Dr. Claudia, who goes out of her way to explain things related to my pets. Over so many years there have been changes in staff, although Tracy and Judy have been there since the first time I went to Kindred Spirits. The atmosphere in Kindred Spirits is gentle and caring. I would never entrust my beloved pets to any other veterinarian."

Judith Branion
"This animal hospital is amazing. Have been taking my dog there for the past 6 years. They are kind, compassionate and take extremely good care of her. They don't recommend services I don't need, and I think the prices are incredibly fair, especially for Victoria. Have never had a single negative experience here. All of the doctors I've had appointments with have been SO NICE!"

Rochelle Roberts
Decades of Experience
Our veterinarians offer a broad array of services to help ensure your pet lives a healthy, happy life.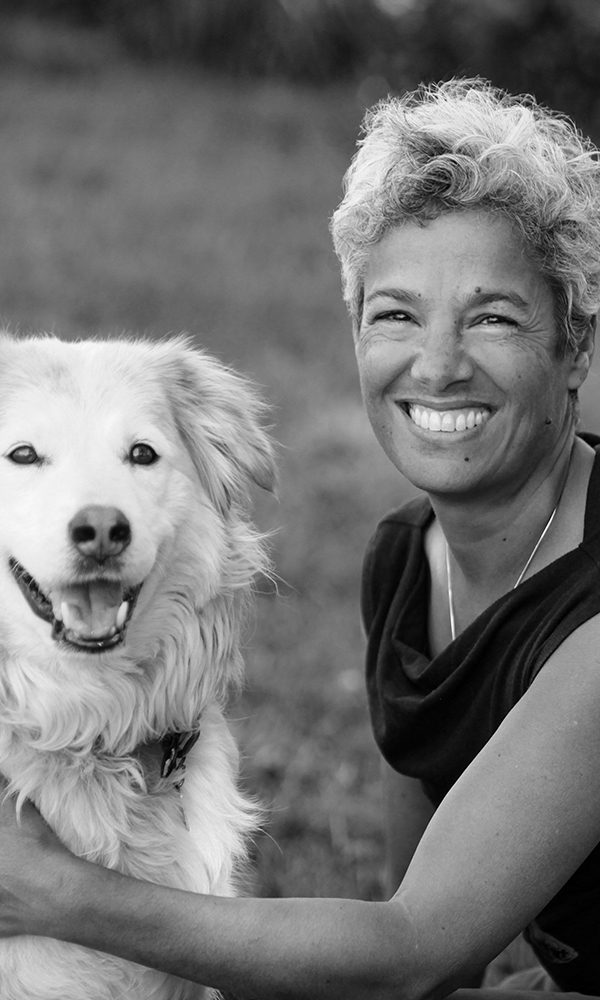 Born in Kingston, Jamaica, and raised in Charlottetown, PEI, Claudia's passion for animals began at an early age with a variety of pets and later horses. As a keen rider, and a lover of all aspects of animal care and management, a career in veterinary medicine became her dream. She attended the newly opened Atlantic Veterinary College in PEI and earned her Doctor of Veterinary Medicine degree in 1992 as part of the third graduating class. She then promptly made her way to the West Coast to work in Courtenay and then Campbell River as a small animal and equine veterinarian.
Claudia moved to Victoria in 2000, and with her friend and colleague, Dr. Allyson Belyea, opened Kindred Spirits Veterinary Hospital in 2001. In 2002 Claudia became certified in Veterinary Acupuncture and in 2007 in Animal Chiropractic. Claudia enjoys the variety inherent in general veterinary practice, and integrating her training in conventional medicine and surgery with alternative treatments to help her patients achieve optimal health and well-being. She feels she is living her dream, working at Kindred Spirits with a team of other dedicated veterinarians and animal care providers, and developing meaningful and lasting relationships with her patients and their people.
In her spare time Claudia can often be found somewhere near the ocean with her animal-loving daughter, Asha, her goofy dog, Goldie, and her tripod Cashew, and sometimes a paddle board! She also enjoys spending time with her extended family, hiking, playing marimba, watching Asha ride horses, and her newest hobby, beekeeping.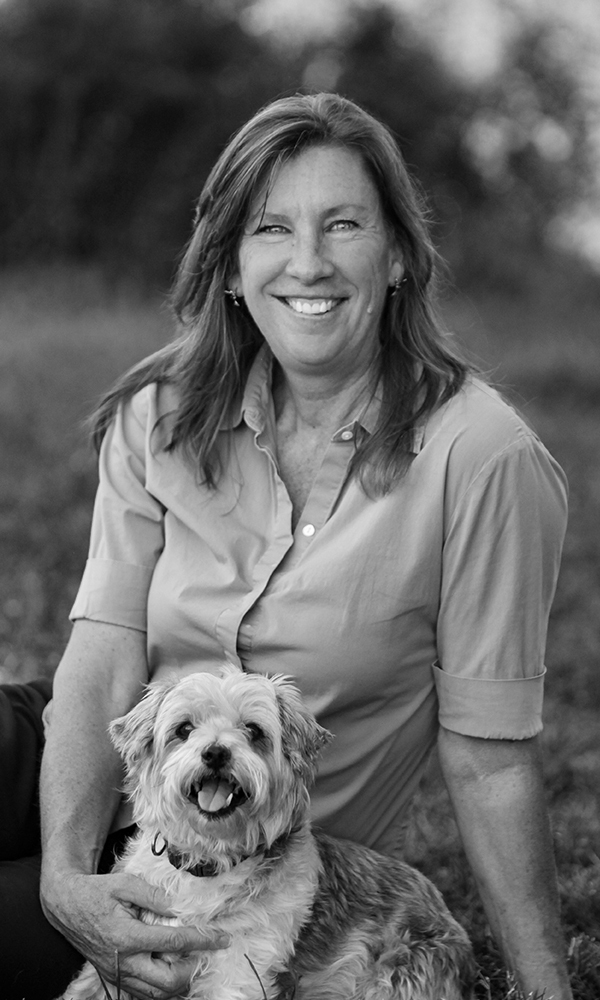 As long as she can remember, when someone asked Kacey what she wanted to be when she grew up, her answer has been, "a veterinarian." Now — a few years down the road — Dr. Kacey Stancill has been practicing small animal medicine and surgery for more than twenty years – and her passion for her patients is as strong as ever.
A native of California, Dr. Stancill did her undergraduate work in Colorado and earned her Doctorate of Veterinary Medicine at Colorado State University in 2000. Her practice began straight out of school at a small clinic in remote Southwestern Colorado, in a mixed-animal practice where she cared for dogs, cats, horses, and the occasional llama. After a few years there, she narrowed her focus to dogs and cats, still handling half the on-call and emergency work for a busy practice.
Following the birth of her son, Quinn, in 2005, Dr. Stancill began to look northward, and began the process of immigrating to Canada. She and her family took a circuitous route to the shores of Vancouver Island – by sailboat from Mexico and the Hawaiian Islands – before finding a home on a beautiful little island in BC's Southern Gulfs. Kacey immediately went to work as a full-time associate on Vancouver Island, while she and her family fell in love with this part of the world and officially became Canadian citizens.
In 2017, Kacey took her place as a partner with Dr. Campbell at Kindred Spirits Veterinary Hospital. She has found the clients diverse, interesting, and very welcoming, the animals wonderful and the Kindred staff like family. While no longer the little girl who wanted to be a vet, Kacey has found her home at Kindred Spirits and plans to spending the rest of her career here.
Are you a Kindred Spirit? Our Veterinary Hospital seeks an associate veterinarian to join us. Whether you are a fresh graduate or a seasoned professional, if you'd like the chance to practice in a small independent practice in a vibrant community with a fantastic team, we'd like to hear from you!
Contact Us